Testimonials
Since January 2014, Blissful Birthing has been providing exceptional support to families living and delivering in Westchester, Rockland, Putnam, & Dutchess, NY and Greenwich, CT.
We respect our clients' need for self-care and time with their new babies. For this reason, we do not give out their contact information for the purpose of obtaining references. Below we have published some kind words from just a few of our past clients. We also have over a dozen five star reviews on Google!
---
"I reached out to Rebecca in regards to taking a Lamaze class with Janet. Rebecca is super lovely and quick to respond! She put us in touch with Janet, who then came to our home for a private Lamaze class. Janet is kind, a wonderful teacher, and made us feel super comfortable. Her class is highly informative, she answered every single question we had. It is a lot of information but we didn't feel overwhelmed at all. In fact, my husband and I feel super prepared for birth! We now know our options and rights as parents and have a toolkit with a very long list of natural pain coping strategies. I could not recommend Janet more! Her class was everything I could have hoped for and more!"
Ashley Vantrease
Sleepy Hollow, NY
Lamaze-based Childbirth Educaiton
"Janet and Rebecca were well prepared and extremely accommodating with all of our different questions and comments. We learned very helpful and easy birthing strategies. Very well presented. Thanks, ladies!"
Lisa & Chris Duonola
Mahopac, NY
Lamaze-based Childbirth Education
"This class was very informative and gave us various techniques that we are extremely excited to try out during labor and delivery. We cannot thank Janet and Rebecca enough!"
Natasha & Adel Zemmoura
White Plains, NY
Lamaze-based Childbirth Education
"This class was very helpful for my husband and I getting ready for the journey of childbirth. I feel like Mike and I have a better idea of how childbirth will go for us. Thank you so much for starting this class."
Robin & Mike Pellicci
Mahopac, NY
Lamaze-based Childbirth Education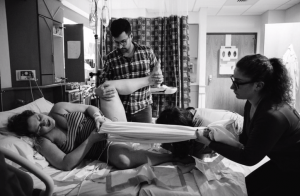 "I hired Rebecca and Janet in January for the birth of my daughter in April 2018. Both came to my house to go over how I wanted my birth to go. Both were incredibly professional, and I texted both maybe once or twice in between when I hired them and when I went into labor. I went into labor at night and called Rebecca the next morning once I was admitted to the hospital and she arrived right away. She immediately jumped into doula mode and would sit behind me while I was on my ball and press into my hips as I had a contraction- it lessened the pain so much! Rebecca also hung out in the bathroom for long stretches of time while I labored in the shower because the hot water made me feel much better. She would hold a cup of water with a straw for me to take sips and make sure I was staying hydrated. Rebecca's presence also helped my husband and mother feel more comfortable because it took any pressure off of them- they knew Rebecca was there just to help me. Rebecca was so calm and soothing- she rubbed my hands, back, hips- and even put my hair up in a bun at one point because my hands were too swollen to do it myself. I cannot say enough amazing things about Rebecca as my labor doula, she was simply amazing and so important for my sanity throughout the process. I had a difficult labor and my daughter basically got stuck (her hands were up on her head, she was 9.13 lbs, posterior, and my cervix started to swell as I pushed and she did not come out). Rebecca was one of the only two people I could actually listen to and engage with while I waited for the hospital to ready the OR. I would make the most intense eye contact with her as she talked me through this- she had to snap me out of my funk a few times and even asked me later if she was too firm, I reassured her that she wasn't- I needed her to snap me out of my agony. When we came back from the OR, she was there keeping my mother company and making sure that I was alright. She even pointed out that the nurses had left an oxygen tube in my nose that wasn't even hooked up to anything anymore- which I quickly removed. It is so amazing to have someone there for you, I cannot stress it enough.
I will absolutely hire Blissful Birthing in the future!"
Jenn Tiso-Garvey
Pawling, NY
Birth Support
"I learned about Blissful Birthing from my Hypnobirthing teacher and decided to give it a try as I wanted a birth as natural as possible. As I reached out to Rebecca and her team, I was very positively impressed by their professionalism, friendliness, and timeliness of response. I was also very happy to learn that someone on the team, Janet, was familiar with Hypnobirthing techniques and would be able to help me through the process. My daughter was born on April 19 after a quick and relatively pain free 2 hours of natural labor. Janet was there with me and helped me relax and encouraged me through the whole process before, during, and after birth. Her calmness, supportiveness, and relaxing techniques were definitely a main factor to what I would describe as an amazing birth experience."
Chiara Ciabatti
New Rochelle, NY
Two-Time Birth Support Client
DAD TESTIMONIAL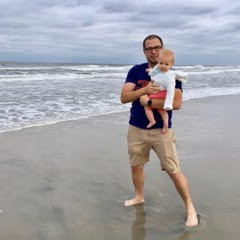 "It was a wonderful experience working with Rebecca as our labor doula during the birth of our daughter! Leading up to the birth she always made herself available to us for questions, heard out our concerns, and helped us plan for the big day. When my wife was ready to give birth we were in constant communication with Rebecca during and in between the times we went to the hospital and were sent home. The labor was a grueling ordeal for us that lasted upwards of 60 hours. Rebecca was so attentive and helpful through every step of that. We will never forget all the help and guidance and support she provided when we brought our daughter into the world. We couldn't recommend her or thank her enough!"
Weston Fonger
Ossining, NY
Birth Support
"Janet was with me for 17 hours of labor and she was spectacular. Supportive when we went from the original birth plan to a backup plan, calming, reassuring, and everything I could ask for during a significant life changing experience. I highly recommend working with Blissful Birthing."
Christina Melagrano
Greenwich, CT
Labor Support
"Rebecca was amazing. She made me feel so calm and relaxed I almost forgot I was in labor! She was very supportive of me and any decision I made and was very attentive. I would recommend Blissful Birthing to all my pregnant friends. Thank you for everything!"
Sophia Pacheco
Mount Vernon, NY
Birth Support
DAD TESTIMONIAL
"Rebecca was great. Prior to the delivery she was helpful and kept us informed. When the time came she was perfect. She made my wife calm and comfortable through the worst of the contractions, and kept an upbeat but assuring and easy attitude. At the hospital she even covertly snapped some amazing photos of the most tender moments that wee'll forever cherish. Thanks, Rebecca!"
Sammy Rubin
Croton-on-Hudson, NY
Birth Support
"Rebecca was a very sweet, kind, genuine person. This was my first pregnancy and she was extremely responsive and supportive via text and email throughout my last trimester. She helped me fine tune my birth plan and when my pregnancy went to 42 weeks and I had to be induced, she was there to remind me that everything was going to be OK!
When we arrived at the hospital to start induction, she had a bag of goodies waiting for me. She came to the hospital moments after I asked her to, right in time. This wasn't just my first experience with birth, it was her first experience as a doula for a vaginal birth, so I felt very much like we were on the same page. She was a great extra pair of hands, she was helpful, present but also knew when to take a backseat to the process and allow my significant other to be my number one. Having her at our birth was a comfort to James too.
Overall she was a great comfort to us, we just wish we got a picture with her! Thank you Rebecca for your hard work and guidance!"
Stephanie Minor
Beacon, NY
Birth Support
"My husband and I are so thankful that Rebecca and Janet were there for us before, during, and after the birth of our son. I had a difficult labor, and the support that was provided was indispensable. Not only are they lovely people, but they were able to supply us with information and tools to get through the delivery."
Jessica Sonders & Glen Han
Dobbs Ferry, NY
Birth Support
"Rebecca was sweet and sensitive to our wishes. She laid out a great birth plan with us and worked with us when our plan did not work out. She did not judge us for decisions we made for our birth plan or make us feel bad when our birth did not go as planned."
Jessica Sinclair
City Island, NY
Birth Support
"Both of my babies decided to be fashionably late. Rebecca and Rachel were so supportive in helping me focus on taking care of myself and not on the "due date", especially as I got so many questions about if the baby had arrived yet. It is so important to have someone on call 24/7 during this emotionally and physically demanding time. I never felt like I was bothering them, no matter the time day or night. And when the middle of the night call was finally made, Rebecca arrived at the hospital shortly after we did, and our little guy shortly after that! She even took good care of my husband who almost fainted when I got my IV put in."
Jess Muldoon
Hartsdale, NY
Birth Support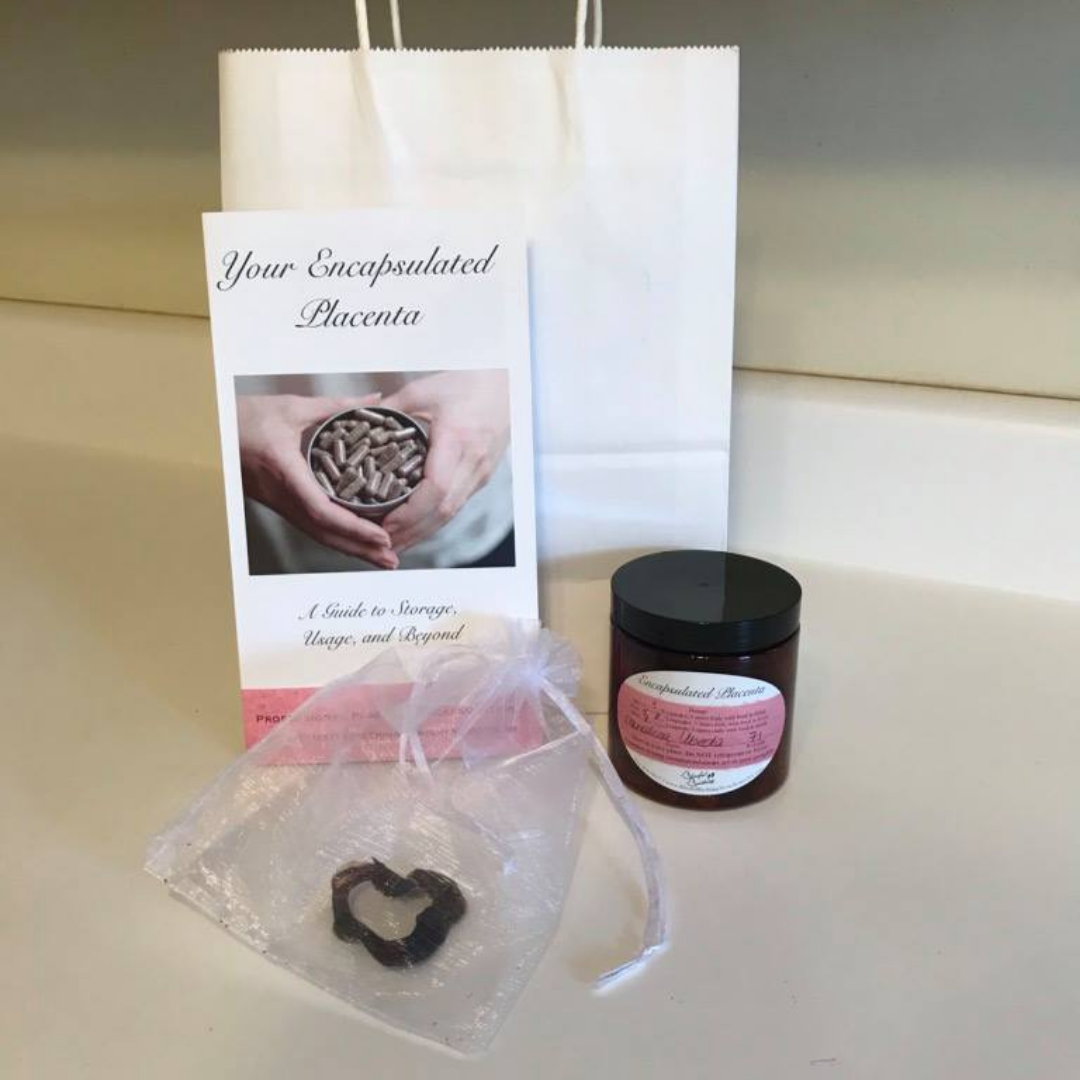 "I contacted Rebecca for placenta encapsulation and she got in touch with me right away, providing me with all the information I needed. The day I went into labor, I texted her letting her know, and she explained to me everything I had to do regarding the placenta and how to transport it from the hospital to our home. She came to our home and did the encapsulation. She not only did that, but also took time to meet my baby and showed me how to swaddle him. She's absolutely the sweetest and most professional woman I ever met. I highly recommend her services."
Carolina de Menstral
Yonkers, NY
Placenta Encapsulation
"I just had my third baby a couple weeks ago. I'd gotten my placenta encapsulated with my two previous babies but this time around that person no longer was in the area. However she gave me Rebecca's contact information. I reached out to Rebecca. I was fearful that because I was reaching out so late I wouldn't be able to be accommodated. Not only was I accommodated, everything was expedited so I could get the supplies needed on time.
But what a great experience it was being present for the encapsulation process!! It made me wish I had known her for the previous two births. I learned so much and Rebecca was great company. She came the first day and was here for about an hour, the second day she was over for about 45 minutes. She budgeted 90 minutes each day, so she had plenty of time and didn't seem to rush, but she didn't need the full allotted time.
And providing she came during COVID-19 she came fully protected in PPE, and cleaned up her equipment and workspace herself and took everything with her. There was nothing for me to clean after"
Brittney Pisano
Carmel, NY
Placenta Encapsulation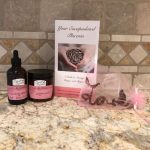 "Rebecca was wonderful during my birthing experience! She was right there as soon as I gave birth, ready to encapsulate, very dependable, caring, giving, and professional at the same time! I highly recommend her.
The placenta pills have done wonders, especially as a first time mother when the milk is not always so abundant."
Laura DeMaria
Ossining, NY
Two-Time Placenta Encapsulation Client
"Thank you, Rebecca, for encapsulating my placenta. The entire process of working with you went so smoothly and fluidly. We also appreciated your grace and patience when you arrived to our home, understanding that it was left behind by a woman laboring for 24 hours. Thanks again and I hope to work with you in the future!"
Renae Strozier
New Rochelle, NY
Placenta Encapsulation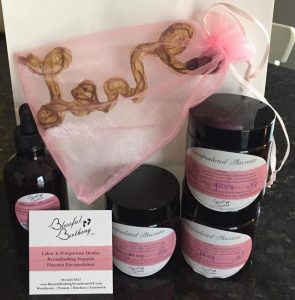 "I also hired Rebecca to do placenta encapsulation for me. She explained the process at our first meeting, and then once I had my baby and got the permission from the hospital my husband took my placenta back home in the insulated bag Rebecca provided and she met him at our home. She processed the placenta and put the dehydrator on, she then returned the next day to process everything. When I returned home from the hospital she had left my placenta pills, tincture, little baby booties, and a part of my umbilical cord that she had spelled out "love," and dehydrated. Rebecca is the kind of person that takes the extra time to do a little something special.
I will absolutely hire Blissful Birthing in the future!"
Jenn Tiso-Garvey
Pawling, NY
Two-Time Placenta Encapsulation Client
"Working with Rebecca was effortless and a pleasure. She responded very quickly to messages and answered all of my questions. The process of her encapsulating my placenta was done in my home and quick and easy. I would definitely recommend her services to anyone."
Lisa DeMaria
Yorktown Heights, NY
Placenta Encapsulation
"I had a great experience working with Rebecca for my placenta encapsulation. She was very supportive and informative from the very beginning – when I inquired about serviced during my pregnancy right through to the process of encapsulation. She was easy to contact through all stages.
When my son was born we contacted Rebecca and scheduled our encapsulation for the day we returned home from the hospital. Her set up was impressive, impeccably clean and organized, we just needed to provide the space. She talked me through the entire process, explaining each step and answered all my questions. She even got the umbilical cord dehydrated in the shape of a heart – amazing and beautifully unexpected!
She was friendly and even gave me some advice for breastfeeding and baby care, which we were just learning!
The placenta capsules turned out beautifully and were packaged so nicely! I would definitely recommend placenta encapsulation to any new mother as I attribute my remarkable energy to these capsules (despite maybe 1 hour of sleep each night). I would definitely recommend Blissful Birthing for the process!"
Jillian McKenna
Yonkers, NY
Placenta Encapsulation
"Working with Rebecca was effortless. She responded to messages very quickly and answered all of my questions. She encapsulated my placenta in my home and the entire process was quick and easy. It's so nice to have a resource like Blissful Birthing close to me and I would definitely recommend her services to anyone."
Crystal Levine
Somers, NY
Placenta Encapsulation
"Rebecca helped my family for 3 weeks postpartum, and as first-time parents we're so glad to receive informative, hands-on guidance from her. She's very gentle and calm with our baby and gave us advice and confidence to make the first weeks easier. If you're not sure about how to handle a baby or breastfeed or just need some much-needed nap time, we strongly recommend you hire Rebecca!"
Michelle Bai
Chappaqua, NY
Daytime Postpartum Support
"Rebecca and Rachel, I just wanted to send a heartfelt thank you for caring for Emma and Samantha during the early weeks of their arrival home. You both were a huge help to me, my husband, and our family. Sleep deprivation is a rough thing and being able to stay healthy physically and mentally to take care of Tyler, Riley, and the girls was important.
You both came into our home, made us feel comfortable, loved the girls, and shared your experiences with us. Thank you very much. We are surely missing you!"
Andrea & Mike Finan
Thornwood, NY
Overnight Postpartum Support
"We hired Rebecca to help us overnight with our firstborn. As a new parent, Rebecca and Katie made me feel comfortable and confident. They are knowledgeable and gifted in caring for newborns, and truly couldn't be more genuine people. I look forward to working with Rebecca and her team again and highly, highly recommend her to anyone looking for postpartum support. "
Ashley Ginnings
Rye, NY
Two-Time Overnight Postpartum Support Client
"I cannot say enough good things about Blissful Birthing. Though we reached out to Rebecca very last minute, she was able to mobilize a team to help us at night. Everyone was on time (if not early), professional, and cared for our son like he was their own. Her teem shared the tools to help us navigate 'new babyhood,' and help our son sleep more soundly! Thank you!"
Alexis Hart
White Plains, NY
Two-Time Overnight Postpartum Support Client
"I cannot overstate the profoundly positive impact of Rebecca's overnight support as we welcomed my second baby, Teddy. My husband and I initially weren't sure about having someone come into our home for overnight support during this very vulnerable stage, however now we are fully in agreement that we will never again reproduce without Rebecca! We actually had a countdown to the moment when she would walk in the door each night, bringing an incredible sense of peace, wisdom, and professionalism into our home.
She instantly helped us to find a rhythm to our nights that truly works for all members of our household and we still implement the things we learned from her on a nightly basis. She helped me navigate the challenges of early nursing during the night including helping me to get Teddy to latch correctly, timing his feeds, and creating a nice little routine that settled him right back into sleep after he nursed. Because Rebecca was supporting me at night, I was rested and restored each morning and was able to more easily meet the challenges of mothering our sweet two year old. I can definitively say that due to our partnership with Rebecca, the anxiety that I felt as a new mother bringing my first baby home was not part of our story with our second baby.
I find Rebecca to be an incredibly warm, intuitive, kind, and ethical person and also loved learning about her experience fostering children who truly need a special kind of love and stability. I sincerely wish that all mothers and children could experience the kind of compassionate care that Rebecca offers the world"
Lindsey Furnary
Rye, NY
Overnight Postpartum Support
REPEAT CLIENT
"Rebecca and her group of incredibly gifted doulas set me up to feel confident in my overnight parenting, which allowed me to feel great joy in the challenging but beautiful newborn stage. Not only is Rebecca extensively trained on all aspects of newborn and postpartum maternal care, but she manages the logistical elements of the relationships with unparalleled professionalism and clarity. My babies loved every second that "Auntie Rebecca" was in our home to care for them, and my husband and I have great admiration for her deep knowledge and trustworthiness, as well as her loving and peaceful demeanor."
Lindsey Furnary
Rye, NY
Overnight Postpartum Support
"I am grateful to have had such a wonderful experience with Rebecca and her team. During such a special yet overwhelming time they were consistently dependable, caring, knowledgeable, and genuinely concerned in the care of both myself and our precious baby son. I will never forget the wonderful support they gave me during this time."
Tracey DiBrino
Bronxville, NY
Postpartum Support
"We hired Rebecca to help us with our first child born in December 2018. Without family around, we wanted someone who we could trust and who could share knowledge about newborn care. Rebecca was the perfect fit as we transitioned to life with a newborn. It was immensely helpful to have her in our home and lend a hand with all things baby (sanitizing, laundry, cleaning up, baths, etc) but also helped us keep our house in order during those first few months.
I look forward to working with Rebecca again in the future and highly recommend Blissful Birthing for families looking for postpartum support."

Annie Manning
Bedford, NY
Postpartum Support
"Rebecca and Katie came to us for overnight support when our twins were 4 weeks old and we had hit our breaking point with lack of sleep. With an active 4 year old at home, we desperately needed to feel recharged to keep up with all of his activities! We immediately felt at ease with Rebecca and Katie and I knew our babies would be in caring and experienced hands while we got some much needed rest. We could not have survived without their help! Rebecca and Katie were always punctual, professional, communicative (even checking on us after their shift ended), and were all around an absolute pleasure to work with. I would recommend their services without hesitation!"
Sarah Boland
Katonah, NY
Overnight Postpartum Support
"Rebecca and her team of doulas are nothing short of fantastic. I knew that I was going to be induced and that I'd definitely want the care of a postpartum doula. And I'm so glad I made that leap. First of all, they accept HSA/FSA payments, which is incredible and convenient. Second, the whole team is super responsive and thoughtful. Rebecca spent nearly an hour talking with me before I signed the contract, to really explain the ins-and-outs- of the service, what I could expect, etc. I really loved working with Rebecca and Janet, and wish I could have them at my side for my whole life. Really. Not even kidding. On days when I didn't know what to do, or had things to do but didn't know how to get them done, Rebecca and Janet reverse-delegated to make sure I was taking care of myself. This included making me lunch, making sure I was hydrated, helping me get the perfect latch with the baby during early days of breastfeeding, and even giving my dog attention. Also amazing: Rebecca's swaddling skills. My colicky and refluxy baby was quickly asleep after a quick swaddle and sway with Rebecca. It was magic. You will not regret working with them."
Alexandra Kirsch-Thompson
Bedford Hills, NY
Daytime & Overnight Postpartum Support
DAD TESTIMONIAL
"Rebecca started as a night nurse within a week of our baby coming home, and she was terrific. She helped get us back on a somewhat normal schedule. I second all the glowing testimonials here, and can add a few additional highlights. I was impressed with Rebecca's steadiness and calmness. It can't be easy coming into an unfamiliar house and dealing with the specifics of each situation, but she made it look easy! She juggles a pretty full schedule as well, but always communicated quickly and directly. Bottom line: we could count on her. Thanks, Rebecca!"
Chip Brookshaw
Mt. Kisco, NY
Overnight Postpartum Support
"Rebecca and her team were invaluable help during my postpartum recovery! They went above and beyond to take care of my baby and ME during those first difficult weeks. I'd recommend them wholeheartedly to any family!!"
Kim Abrams, MD
Scarsdale, NY
Daytime & Overnight Postpartum Support
DAD TESTIMONIAL
"Rebecca and Janet have been incredibly helpful to us as new parents. My wife and I did not want to hire a full time nurse or nanny, but as new parents we wanted someone to come by for a few hours in the first few months, just to give us some advice and education. Rebecca and Janet have been to our house about 3-4 times now and we can't say enough about how great they have been. It's the perfect solution for parents who want to learn how to take care of their baby, but don't necessarily want to spend the money on full-time care (or have someone live in their house full time). I would recommend them to anyone with a little one!"
Jason Mollick
Scarsdale, NY
Daytime Postpartum Support
"I have used Rebecca with two of my three children and I wish I had known her when I had my first. Her help was especially important to me with my youngest who was born premature and was discharged with specific needs when caring for a preemie. She was a calming force during a stressful time and I highly recommend her and her team."
Anne Wetzel
South Salem, NY
Postpartum Support
"Rebecca did a week of overnights with our newborn son and we were very happy with her. She's always on time and listens carefully to all directions. I highly recommend Rebecca! We are sad we can't afford to have her more often."
Erynn Miller
Rye, NY
Overnight Postpartum Support
"As we do not have immediate family living close to us, I knew I needed help during the first weeks postpartum as first time parents. I did some research online and found Rebecca. Choosing to work with Rebecca and her team (Katie!) has been one of the best decisions I have made for my postpartum recovery! It is totally deceiving to think that having a postpartum doula is like having an overnight babysitter! As a first time mom, I was clueless in breastfeeding, newborn care, and postpartum mood swings. Rebecca and Katie were really my life savers; they became my pivotal night support when I struggled with milk supply and breastfeeding. Not only are they professional and are really excellent at what they do, but they prove to be great companions during the housebound times. I highly recommend Rebecca and her team to anyone who is considering postpartum doula support; you won't regret it."
Mandy Chin
Hastings-on-Hudson, NY
Daytime & Overnight Postpartum Support
"Rebecca was open-minded and supportive of whatever plan worked for me as the mom. For example, at first it was very important that I exclusively breastfed every feeding, but later as I became exhausted and needed to skip a nursing session, she supported and carried out that plan without judgment.
I often tell other women to hire Rebecca because she is so supportive, nonjudgmental, and amazing with babies – it is the best thing you can do to keep your sanity as a new mom of a newborn – especially with a fussy newborn like my George! If I have another baby I only hope Rebecca is still working as a doula and I would have her stay even longer."
Macaulay Kerr
Rye, NY
Overnight Postpartum Support
"What stands out most about our experience with Rebecca is her support and the comfort of feeling that I could trust her (even though I hadn't met her before she came to help us the first night). Although it may only seem like a few hours of help, don't underestimate how much of a difference having a trustworthy and competent resource will make. If we have another child, I wouldn't hesitate to have Rebecca again."
Beth Appel
Bedford, NY
Overnight Postpartum Support
"We were lucky to have had Katie help us out with nights after my son was born. As a first time mom, I was super nervous and anxious and Katie made me feel comfortable and assured. She seemed to genuinely care about my baby. I look forward to using Katie for my second child!"
Jennifer Reddington
Rye, NY
Overnight Postpartum Support
DAD TESTIMONIAL
"I know my wife already posted, but I thought I would chime in too. Our son was literally born on the day I started a new job. Rebecca's care, enthusiasm, energy, and general professionalism made it so both I and my wife could get enough rest to maintain some level of sanity and keep my new job!"
Josh Deitch
Tarrytown, NY
Overnight Postpartum Support
"Rebecca was an amazing doula and night nurse. She is easy-going, proactive, and invaluable for new parents. In addition to taking charge of the basics (ie, diaper-changing and feeding), Rebecca provided handy babycare tips (ie, how to file a baby's nails) and fundamental lactation suggestions. She has a gentle demeanor (both with parents and baby) and it is clear that she is an expert in her field. I highly recommend her!"

Melissa Stone
Mamaroneck, NY
Overnight Postpartum Support
"I was looking for nighttime support, as I knew I had to return to work very quickly. Rebecca was amazing and helped me get back on my feet quickly. She is professional, kind, and amazing with my baby."
Arielle Jacobs
Scarsdale, NY
Overnight Postpartum Support
"Rebecca was a savior in our first week home from the hospital. She was prompt, warm, nurturing, nonjudgmental and reassuring. Her presence allowed my husband and me time to catch up on some much needed sleep. We knew our son was in good hands and she always had a full report for us in the morning."
Shira Barkoe
Katonah, NY
Overnight Postpartum Support
"I was recovering from a c-section and trying to give equal attention to my newborn and 4 year old the second night I was home from the hospital. I was thrilled when I called Rebecca at about 4pm and she was able to come that very evening for overnight support. Rebecca was a calming presence in my home and helped all of us with the adjustment of adding this precious newborn to our family. Nearly two years later, we still keep in touch with Rebecca. It takes a village and we are glad she was part of ours!"
Courtney Walker
Pleasantville, NY
Overnight Postpartum Support
"Rebecca was a wonderful night nurse when my baby was four weeks old and neither my husband nor I had gotten more than three hours of sleep since his birth! Her caretaking enabled my husband to get a full night's sleep and for me to get at least a little rest, knowing our baby was in good hands. She worked with us to establish a consistent time for my son's nursing sessions at night and make things a little more manageable."
Alyssa Cotler
Greenwich, CT
Overnight Postpartum Support
"Rebecca has worked with my family as a postpartum doula for over 2 months now. She came to us when I was feeling increasingly stressed from handling my 6 week old baby girl's needs, my 4 year old boy's adjustment to having a sibling, and my own self-care. Her presence in my home was calming from the start – which eased my worries, helped with the sleep deprivation, and allowed me to take better care of myself. She treats my daughter warmly and respectfully. She speaks to her, sings to her, reads to her, carries her in a wrap to soothe her, and balances my breastfeeding with formula when needed. My daughter now smiles when she hears Rebecca and turns her head in the direction of her voice.
Rebecca is educated about and open to various philosophies and approaches. I've not felt judged by her for my parenting choices as I have sometimes felt with other caregivers. She truly collaborates with me in caring for my newborn. Many times she has had a pearl of wisdom for me as I worry about all the changes that come with a new baby – such as when I was concerned about my son saying he didn't want to go to school anymore or when I worried my daughter wouldn't sleep well if I held her "too much" as I had been warned. Her support in this way has made meaningful differences in how I feel. As she got to know me, she shared her knowledge and made appropriate referrals, connecting me to a weekly mom's group as well as a psychologist who specializes in "everyday" parenting issues and sibling adjustment through play therapy.
On a practical note, Rebecca is skillful with my pet dogs and an excellent and creative cook, as well. With my first born, we ordered in from restaurants for months until daily life settled down. But, with Rebecca's help, we have had delicious, nutritious dinners to enjoy each week. She is professional, prompt, reliable and great with communication. I have learned that I am able to count on her. I recommend her whole-heartedly."
Anne Buckingham
Waccabuc, NY
Daytime Postpartum Support
"We had Katie from Blissful Birthing help us out with some overnight care when our son was born. She was wonderful! She was a calming presence right from the start, and we trusted her completely with our baby. She always knew just how to calm him and help us all get a good night's sleep. She regularly checked in with me to see how the baby was after the nights she took care of him and she kept us updated as to how he was doing with sleeping and eating. Not only was she very warm and loving to our son, she was also friendly and helpful to my husband and me. We absolutely loved her and would definitely highly recommend her. I still keep in touch with her, and have told her that if we decide to have another baby, I am going to reserve her 9 months in advance the moment we get a positive test!!"
Kristen Linton
Mt. Vernon, NY
Overnight Postpartum Support
"We had Rebecca stay with us three nights a week for the first 6 weeks after my second child was born, and it was the best decision I have ever made for my family.
Rebecca made the transition from one child to two children so much easier than I ever thought possible. I was hesitant to have someone in our space, especially at such a vulnerable and emotional time. But Rebecca has a way of being helpful without overstepping, and meeting the family's needs in every situation. She also completely respected all of my choices, never pressuring me or making me feel that I wasn't the one 'steering the ship.' For me, this meant that she gave my son bottles of breast milk and formula so I could sleep; for other friends of mine who have also used (and loved) Rebecca, this meant helping the mom breastfeed exclusively.
I recovered from my C-Section much more quickly the second time around, because I could sleep through the night and rest easy knowing that my son was in such capable hands. Having Rebecca let me be a better mother to both of my children during the day. I would recommend Rebecca to any new mom! "
Megan Evans
Rye, NY
Overnight Postpartum Support
DAD TESTIMONIAL
"Rebecca was a game changer for our family. My wife had a C-Section for both of our children, which made it hard for her to 'do it all' the way she wanted to. The first time around we shared the night feedings, and we were still both exhausted for weeks. We made it work, but it made caring for a baby and going to work very difficult.
The second time around we had a toddler to care for too, so we had to be ready to run after her all day, care for the baby, and eventully go back to work. Knowing that we had Rebecca a few nights a week made the hard nights a lot easier because we could look forward to a good night's sleep the next night. She is also really easy to get along with, and we never felt like she was in our space. Instead of being exhausted and cranky during the day, we were able to enjoy family time during my paternity leave."
Greg Evans
Rye, NY
Overnight Postpartum Support
Breastfeeding/Weaning Support
"I reached out to Rebecca for lactation support. She immediately connected me with Janet who I spoke to within hours and she was at my home that evening to help me! Janet was extremely thorough listening to the small details and observing me for over an hour. She not only gave me helpful tips to improve my baby's latch, but she was also very helpful in building my confidence. Janet took the time to recap the tips she gave me in an email so I had a reference point. I'd highly recommend working with Janet, such a reassuring resource for both new and experienced mamas!"
Meghan O'Leary
Fleetwood, NY
Breastfeeding/Weaining Support
"I contacted Blissful Birthing for help with gently weaning my toddler before the arrival of a new baby. Rebecca replied promptly and was basically at my front door right away to help. My session with her was empowering and gave me the tools I needed to move forward with what had previously felt like an uphill battle. I would recommend her to anyone struggling with lactation issues!"
Kate Flynn
Chappaqua, NY
Breastfeeding/Weaining Support
"I can't fully express my gratitude to Rebecca and Blissful birthing with just one positive review. I had been dead set on breastfeeding since I found out I was pregnant with my daughter, but as a first time mom I didn't realize how rough (emotionally and physically) breastfeeding could actually be. When my daughter was born and unable to latch properly on one side, I was given Rebecca's information. I called her on a Saturday and we made an appointment for a session for the very next day (Memorial Day Weekend, no less!).
Rebecca was kind, compassionate, patient and understanding. Her constant encouragement to push through hard times has helped me gain confidence to successfully nurse my daughter (on both sides!). Not only is she there for me during our sessions, but she is always a phone call or text away when I have questions and responds within minutes! I will be working with Rebecca as my daughter grows and I am beyond thankful I found her. I would highly recommend Rebecca!"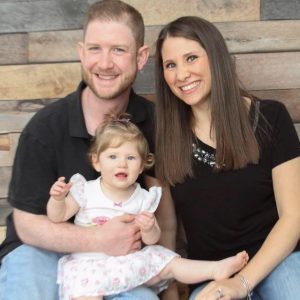 Tammi Kaufman
Somers, NY
Breastfeeding & Postpartum Support
"Rebecca is helpful and always able to answer questions or point me in the direction of where to find answers. She is like a best friend who's also filled with knowledge about everything surrounding pregnancy, birth and post natal care. I'm lucky to have met Rebecca."
Abby O'Brien
Putnam Valley, NY
Lactation Support